MyIrelandBox - The Original Irish Subscription Box
The July MyIrelandBox is up next and it's one of the most popular themed boxes we have ever done...Irish sheep-themed!
MyIrelandBox - Irish-made homewares, Celtic jewelry, fashion, stationery, artisan foods, books and lots more - delivered monthly to you from Ireland. These curations are unique and from the heart.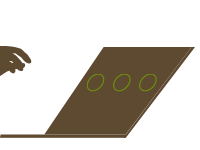 Choose your 1, 3, 6 or 12 month plan.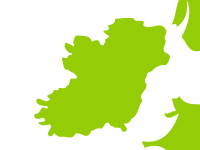 We'll ship from
Dingle, Ireland
MyIrelandBox ships by the 10th of every month with track and trace!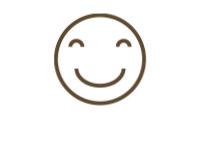 Stalk the postman!
Open, Read, Enjoy, Gift
Join our Facebook Group to share your unboxing images
We are the Original Irish Subscription Box - est. 2013 & based in Dingle, Ireland.
We bring you on a journey of discovery of Ireland through a thoughtfully curated selection of unique Irish made treasures: it could be a handmade sheep, delicate Celtic jewelry, tasty Irish treats, smells of Ireland, surprises to relax you, ceramics, handmade scarves and accessories and so much more.
The March 2021 MyIrelandBox
Did you know that our first St. Patrick's Day parade begins here in Dingle at 6am! Still dark outside but the fife and drum band gather at the wee early hours of the morning and meet at a local pub for something to warm the bones and then out they go on to the street and begin the celebration. We loved this curation for March and it was of course inspired by St Patrick. We compiled a booklet for our members, created a little pocket hug from Ireland, added some tasty treats and recipes, some nice homeware and a puzzle relating to one of our favorite Irish legends! 
~ Shamrock Crisps

~ MyIrelandBox Little Pocket Hug from Ireland

~ Chocolate Jellystar Biscuits

~ Granny Kathleen McGee's soda farl recipe

~ Image card- St Patrick's Day in Dingle, Ireland

~ St Patrick, St Brendan, and Currach coasters

~ St Patrick, St Brendan, and Currach coasters tea-towel

~ MyIrelandBox St Patrick's Day booklet

~ The Giant's Causeway 500 piece jigsaw puzzle

~ Our 4-page letter to MyIrelandBox members

 
       All worth over $79 USD.
What to expect in the next MyIrelandBox:
This June MyIrelandBox is a big treat. The June curation has been inspired by the Ring of Kerry and all the islands of Ireland. We cannot wait to transport you (virtually) there!