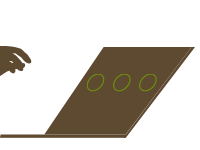 Choose your 1, 3, 6 or 12 month plan.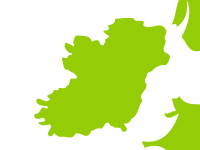 We'll ship from
Dingle, Ireland
MyIrelandBox ships by the 10th of every month with track and trace!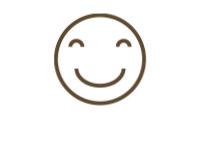 Stalk the postman!
Open, Read, Enjoy, Gift
Join our Facebook Group to share your unboxing images
What to expect in the next MyIrelandBox:
This July we are creating an environment for our members to 'Relax at the Cliffs of Moher' and we cannot wait to transport you there!
JOIN TODAY FOR 10% OFF ALL PLANS USING CODE IRELAND10 
DAYS LEFT TO ORDER ... THEN IT'S GONE ... OR SOONER IF WE SELL OUT:
Message from founder Katharine: 

I have curated monthly MyIrelandBoxes since I dreamed up Ireland's first subscription box in 2013 and it brings me so much joy to know that I am bringing, and have brought, happiness to tens of thousands of doorsteps in the USA and Canada from our little town of Dingle, Ireland since 2013! We now have a beautiful team that is passionate about sharing the culture and traditions that surround us here in Dingle and throughout Ireland. Join us - you will love it like so many do.  We will bring you, along with our exisitng and treasured members, on a journey of discovery of Ireland every month, through a thoughtfully curated selection of unique Irish made treasures: it could be a handmade sheep, delicate Celtic jewelry, tasty Irish treats, smells of Ireland, surprises to relax you, ceramics, handmade scarves, and accessories and so much more! MyIrelandBox - The Original Irish Subscription Box - est. 2013 & based in Dingle, Ireland..
Past Boxes: The May 2021 MyIrelandBox
I love the old farmhouses! Those that are alone and without inhabitants capture me as I imagine them once bustling, the kettle brewing on the stove, the oven that once housed the baking bread, the chatter and hungry mouths that relished the taste of the warm bread slathered in their own butter and homemade jam. Of course, this scene is found in many farmhouses in Ireland and in our own homes and was so delighted to bring our members to tea in this familiar setting in May. 
~ Wild Fuschia Bakehouse wheaten bread mix

~ McEntee's teas - Irish Breakfast Tea 

~ – Pocket book of Irish Farmhouse Baking

~ Harvest Pictorial, Ireland Magnetic Notepad

~ Big Red Kitchen Strawberry Jam

~ 'Sláinte mhaith' Mug from Molly Ellis of The Wild Felter

~ Katharine's Bread and Butter Pudding Recipe

~ Image of the old farmhouse near Kathari's home

~ Katharine's 4-page letter to MyIrelandBox members

 
       All worth over $70 USD.